Digital Angels and the Booker Prize
Posted by Sarah Bainbridge
Here's a question for you: do you know the title of the first ebook to be submitted for the prestigious Booker Prize? It was way back in 1998, when it caused quite a stir in the world of ink and paper ...
The answer is 'The Angels of Russia', a thriller written by British author, Patricia le Roy.
A story about a Soviet dissident who meets a French student in Leningrad, and persuades her to marry him so he can leave the country and escape KGB harassment.
The year is 1986. Arriving in Paris with his new wife, Sergei meets Stéphanie's family, including her Russian aunt Marina, who, he learns, defected from the USSR twenty years earlier. Sergei is stunned. His KGB controllers never mentioned that when they briefed him for his mission. Why is he here? What do they have in mind?
The Angels of Russia has been described as part history, part spy-thriller, and part love story.
The book was submitted by its publishers for the Booker Prize way back in 1998, when it caused quite a stir in the world of ink and paper when people questioned whether a digital edition could be considered a 'real' book. Controversial at the time, the e-book attracted attention in the press globally and was described in The Times literary supplement as "a sweeping contemporary historical romance, set against the great drama of perestroika."
Despite misgivings about the book by the Booker panel, Patricia went on to be interviewed by Time and The Los Angeles Times, and was mentioned in Soviet newspaper Izvestiya.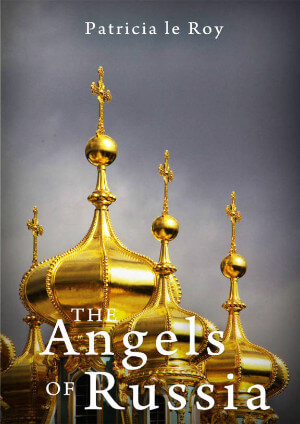 Playing a pivotal role in the history of the digital age, this ground-breaking book is now available free of charge in three digital formats, exclusively from Obooko.
The Angels of Russia is the first book in a trilogy of thrillers; the second in the series, Music at the Garden House and the third, Cafe Maracanda, are also available from obooko without charge, along with four more books by the author.
Patricia le Roy spent several years as a research editor at Radio Free Europe/Radio Liberty, which proved invaluable when writing the trilogy.
For more about the author please visit:
http://www.patricialeroy.com/
Find out more about the Booker Prize:
https://en.wikipedia.org/wiki/Booker_Prize
If you wish to read books online free, head over to the obooko homepage
If you have an interesting article for Obooko, please let us know via the Contact form