Obooko gears up for Summer Reading
Posted by Tim Johnson
Holiday makers struggling to find room in their hand luggage for this year's hottest beach reads can now save both bag space and money as ebooks library Obooko gears up for summer. The obooko website has packed its virtual shelves with a blistering selection of summer reads by some of the hottest emerging authors in the world, all available for free download just in time for the annual getaway.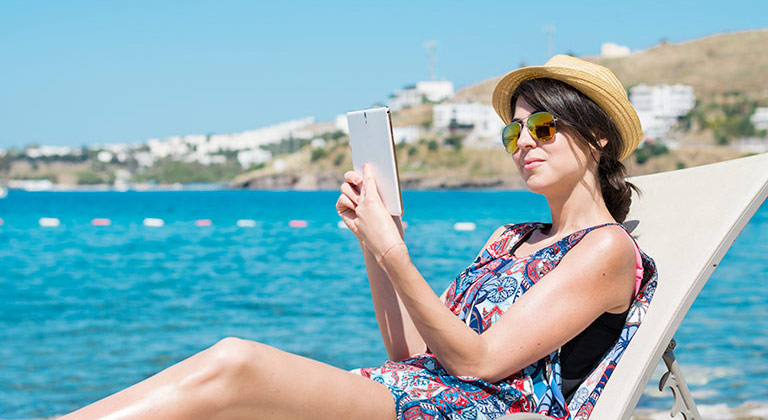 With thousands of titles in more than 30 genres, the site is a virtual treasure trove of literary gems. There are books to suit every taste, from contemporary romance, crime, action and mystery to young adult, arts, biographies, and short stories, guaranteeing a captivating read on the beach, in the city or on staycation. For those who prefer to use their holiday time to catch up on essential reading, a growing non-fiction section includes books on health and spirituality, along with new age titles and a unique collection of UK Travel Guides.
While the majority of books on Obooko are by independent authors, the site also offers fans titles from favourites such as best selling thriller writer, Stephen Leather and the New York Times bestselling romance author, Sylvia Day. There are also six books by Paulo Coelho.
Obooko founder Tony Stanton said, "Now that our new website launch is underway, we couldn't be more excited about what we have to offer this summer – we have a great deal of choice when it comes to contemporary fiction and non fiction titles by some of the most promising new authors to emerge in recent years. Add to the fact that it's free to use and download and Obooko is as essential as sun cream this summer!"
Almost 100% of Obooko's digital inventory is contemporary fiction and non-fiction, rather than the out-of-copyright and classic books some competitor sites favour. The site is funded by advertising alone and is entirely free to use, with no joining, membership or download fees. Users wanting to download a free ebook simply register their details such as age and email address. This measure helps the site to comply with COPPA, the Children's Online Privacy Protection Act.
All free ebooks are provided in PDF, with most now also available in epub and Kindle formats and all are legally distributed. Tony adds, "We are stringent about upholding copyright law and only distribute work with the author's written consent. People cannot 'post' books on the site; authors are invited to publish on Obooko so users can be confident that every book they download is a legal copy and that they are not associated with or supporting digital piracy.

Photo by Boryanam - Freepik.com